Series of 4 Children's Books
First set of two books (
Sweet Dreams Princess
and
Goodnight Warrior
) are bedtime stories for boys and girls. Each is a 336-page book and features special treatments on the covers: glow-in-the-dark and fuzzy flocking on the blue cover and on the pink cover is a satin pillow with jewels in the tiara.
Second set of two books (
I Am Loved
and
I Am Amazing
) are each 352 pages long and feature special die-cuts on the covers for inserting a photograph plus special finishing treatments…the silver foil on the locket of the pink cover and a holographic foil on the star on the blue cover.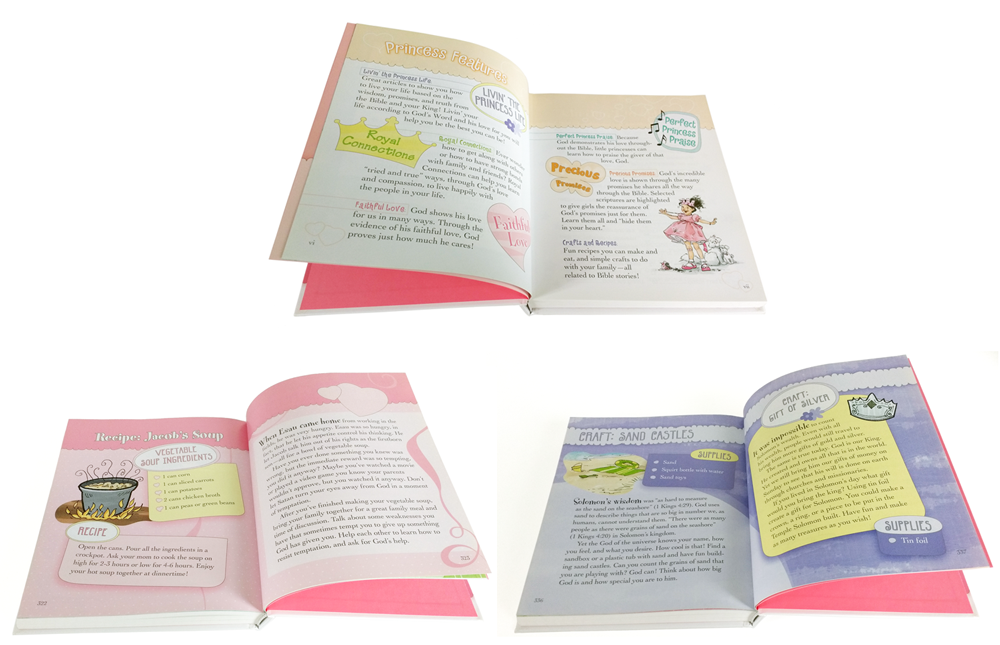 Workbook Cover and Page Design
Gift + Coffee Table Book Design